Sport
Prep School (Forms 5-8)
Overview
At St. Edmund's we believe an active, healthy body creates a happy, healthy mind. We provide a wide range of sport for our pupils, catering to both those who relish competition, as well as those who just want to have fun and stay fit.
Guided by experienced and passionate coaching and teaching staff, our sports programme encourages growth through opportunities to engage and evolve, regardless of age or ability. We focus on teamwork, leadership skills and good sportsmanship. Our children are encouraged to excel and take pride in a good performance, whilst being taught to be gracious in victory and honourable in defeat.
For further information please see sport details under Lower Prep, Prep or Senior School sections of the website.
Facilities
Thanks to our location nestled within 40-acres of Surrey countryside, St. Edmund's offers extensive sporting facilities. We boast an indoor swimming pool, a 9-hole golf course, numerous games fields, cross-country running, off-road mountain bike tracks, floodlit all-weather sports pitches, along with a purpose-built sports hall. We also work closely with local sports clubs and facilities, and our outstanding cricket pitches and all-weather facilities are available to hire.
Fixtures
As a school we communicate our fixture through our online portal SOCS. Please click on the link HERE to explore further.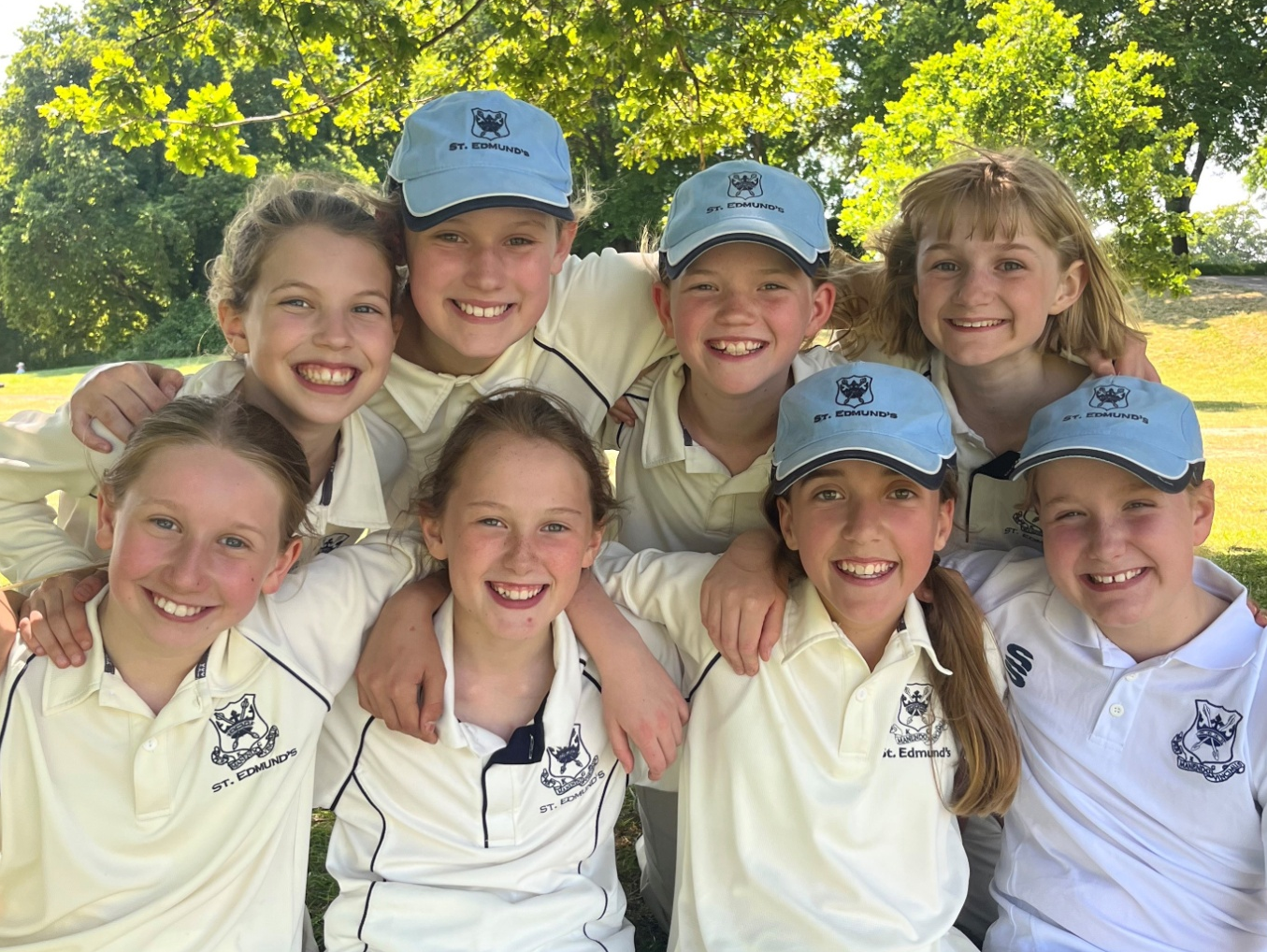 Extra-Curricular Sport
We offer an extensive range of extra-curricular sporting options to our pupils including access to paid professional coaching, after school clubs and Saturday Activities. These options and activities change termly to give a wide variety to those who want to try something new! Some of these are listed below:
Athletics, Cricket, Fitness/Gym, Football, Fundamental Movement Skills, Gymnastics, Hockey, Judo, Netball, Rugby, Shred (off-road mountain biking), Swim Squad, Tennis, Trampolining, Triathlon and Volleyball.
Events
We love hosting events here at St. Edmund's and our sports department is no different. We regularly stage whole school and inter-school competitions such as touch rugby, swimming galas, colour runs and cross-country challenges with our competitors finishing with a much-deserved hot chocolate and cookie!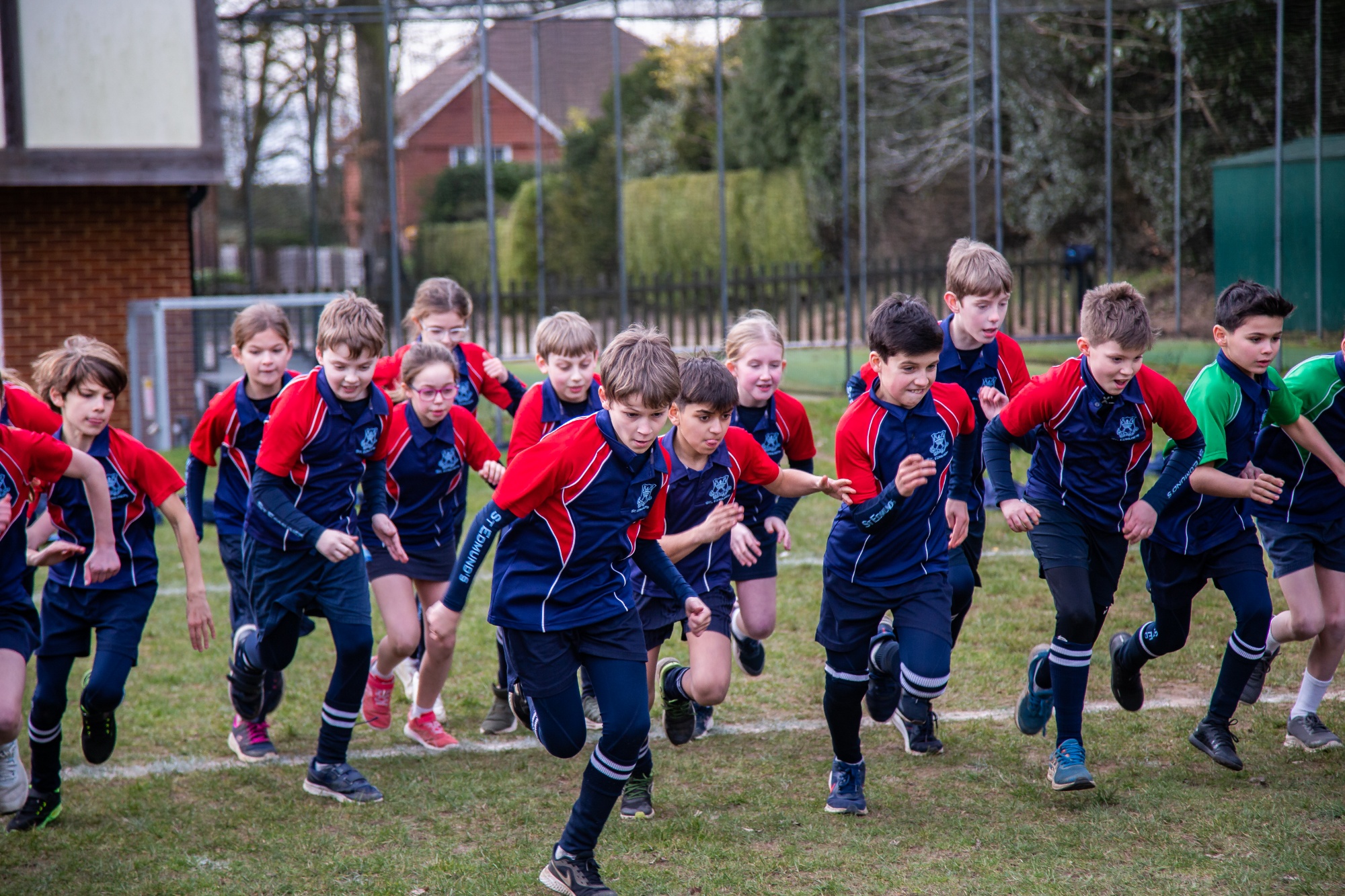 Another favourite event is 'Boats'. This unusually named swimming race features friendly Form competitions along with some rather wacky teacher races.
Webinars and talks about topics such as nutrition and sports psychology are also available to parents and pupils.
Our sports days are always exceptional, with highly competitive track and field events between all pupils and their peers. The Prep Divisions and Senior Houses create huge team spirits where the school comes together in a fun-filled action packed day with something for everyone … even the parents!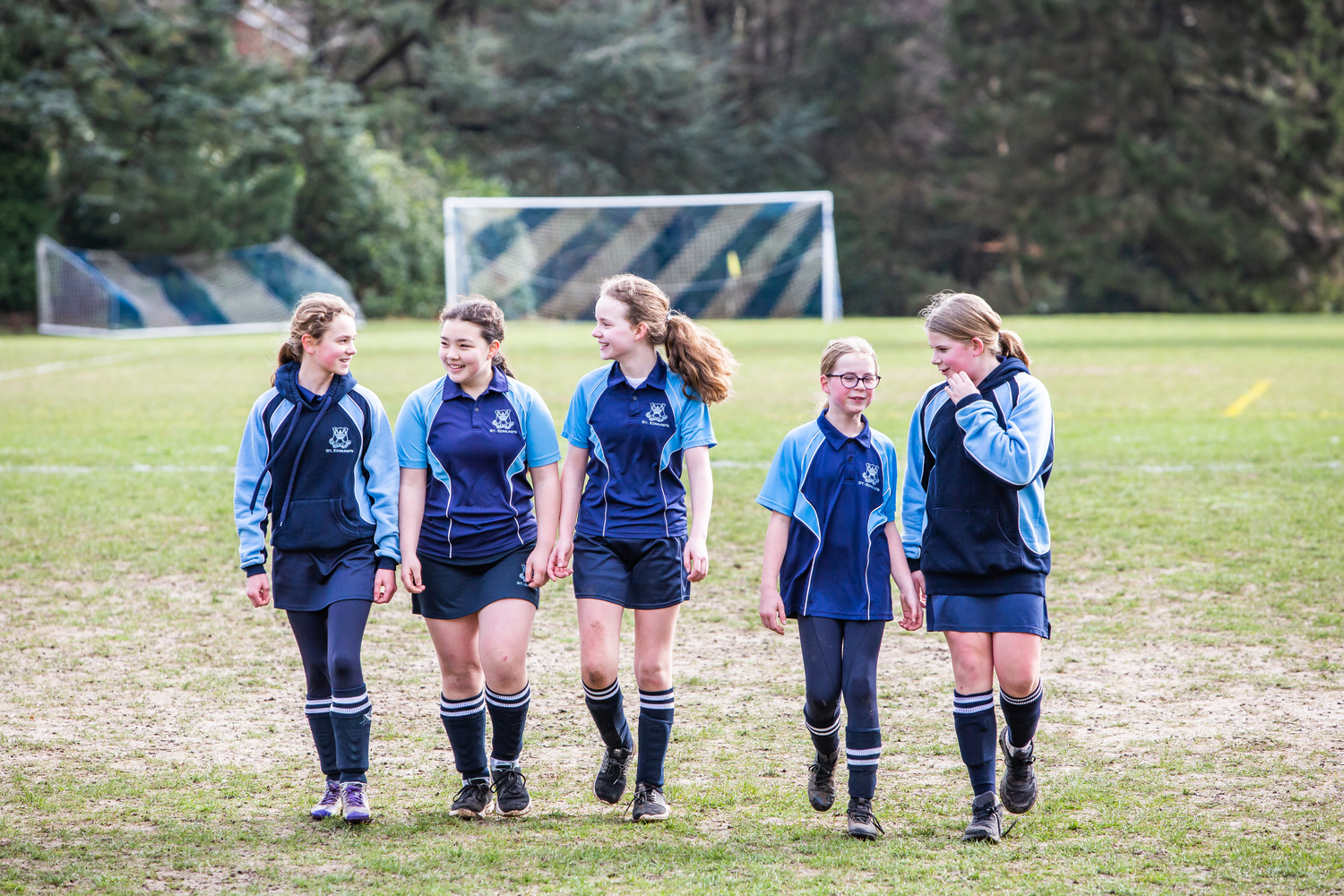 Sports Tours
As a department we are very lucky to embark on regular tours to other countries, experiencing sport on a multi-cultural basis. These tours can range from week long training sessions and tournaments to activity based sessions with competitive fixtures against foreign opposition. No tour would be complete without experiencing the local culture and awards evening. In recent years we have visited Eindhoven, Lisbon and Barcelona. In 2024 we are excited to visit Valkenburg in Holland to compete in week long football and netball tournaments. Looking forward, we are planning more exciting trips further afield to warmer climates!
Parents
Parents are a welcome addition to our sport community! They are always encouraged to come to school matches and events; St. Edmund's supporters are famously friendly and sporting and they regularly seem to turn out in large numbers …. possibly because of our delicious match teas!
We have a dedicated sports website for our matches (SOCS) so parents will always know when, where and who your children are playing and how they got on! Our coaches and the staff in our Health Centre are also always on hand should you need advice or feedback.
Prep School (Forms 5 to 8)
As the children move through the Prep School, they increase their lessons to three one-hour training sessions and start participating in competitive fixtures with other schools every week on Wednesday afternoons. These combined sessions culminate with each student receiving over five hours of sport built into their academic timetable each week. We follow a programme of study that allows pupils to undertake a mixture of sports and opportunities to play and train.
Our training sessions focus on improving fundamental core skills and tactics, allowing the students to learn through play and performance. This core programme the students pursue in their training and matches is as follows:
Boys – Football/Rugby/Hockey/Cricket
Girls – Netball/Hockey/Football/Cricket
Alongside this core programme pupils have the opportunity to participate in: swimming, athletics, gymnastics, trampolining, basketball, judo, golf, tennis and mountain biking within their games lessons, as well as our extensive extra-curricular options. During these formative years, we believe that pupils should be given the opportunity to represent the school on a weekly basis, regardless of ability. This allows the students to experience all aspects of sporting life such as match tea's and team bus journeys, as well as the comradery and team spirit that is gained from playing sport.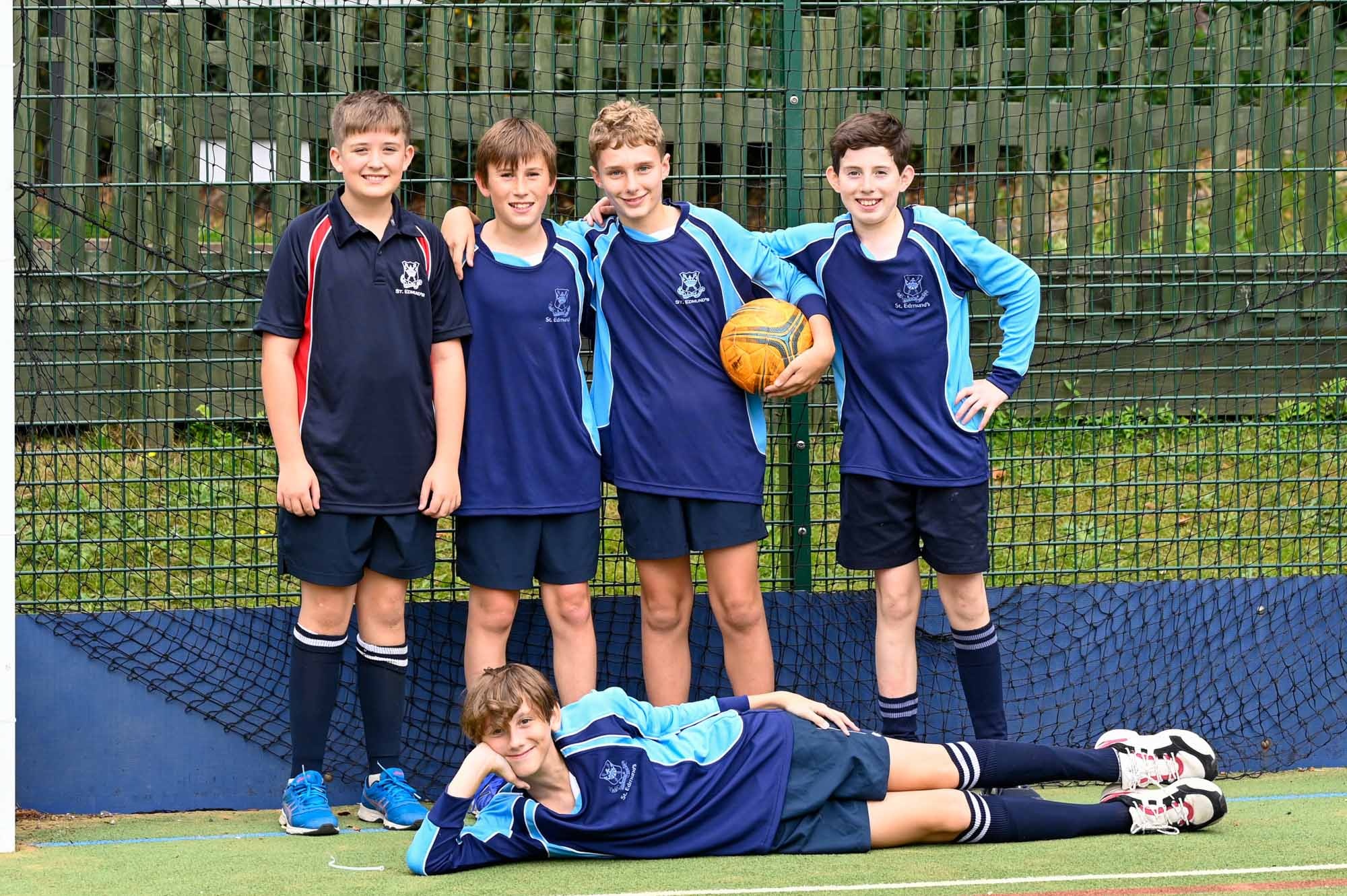 SPORTS SCHOLARS
At St. Edmund's we have a first-rate sports scholars' programme which includes: early morning training sessions; a buddy mentoring system; and sports duties that are carried out weekly. Pupils are able to apply and trial in Form 6 and Form 8 to gain a Sports Scholarship at St. Edmund's to start in Form 7 (11+) and Form 9 (13+). We currently have approximately 40 sports scholars from Forms 7 to 11, all of whom are included in the programme. During morning sessions pupils develop their fundamental movement skills as well as game specific tactics and fitness. The buddy system encourages pupils from different age groups to share their knowledge and understanding of sports and dealing with balancing life as a scholar. It is a highly successful and respected programme which continues to develop and evolve. For further information please see
Scholarships and Bursaries.