Beyond the Classroom
Our co-curricular provision represents a substantial part of our children's educational experience, involving activities that take place beyond the academic curriculum – and pretty much always outside the classroom. We see co-curricular as an essential part of the St. Edmund's learning experience, offering our pupils the opportunity to learn about life in its broader context; its challenges and opportunities, how to respond to successes and occasional disappointments, and most importantly how to adopt the mantra of 'give everything a try'.
After-school activities offered may be sporting, artistic, dramatic, creative, musical or cultural in nature and are led by our energetic and committed teaching staff. Occasionally, our programme may be supported by outside experts and a charge is made to parents; otherwise all our after-school activities are offered as an integral part of the St.Edmund's experience.
Theme Nights
St Edmund's Theme Nights are the highlight of the school calendar. Fancy running around our beautiful 40-acre site in the dark playing The Great Escape, playing Quidditch on the Top Field or jumping in our TARDIS and into the time vortex? Our themed nights are incredibly popular and we can have almost 200 children playing some awesome games right around the school which makes for an incredible evening and makes lots of memories for our pupils that they talk about for years to come.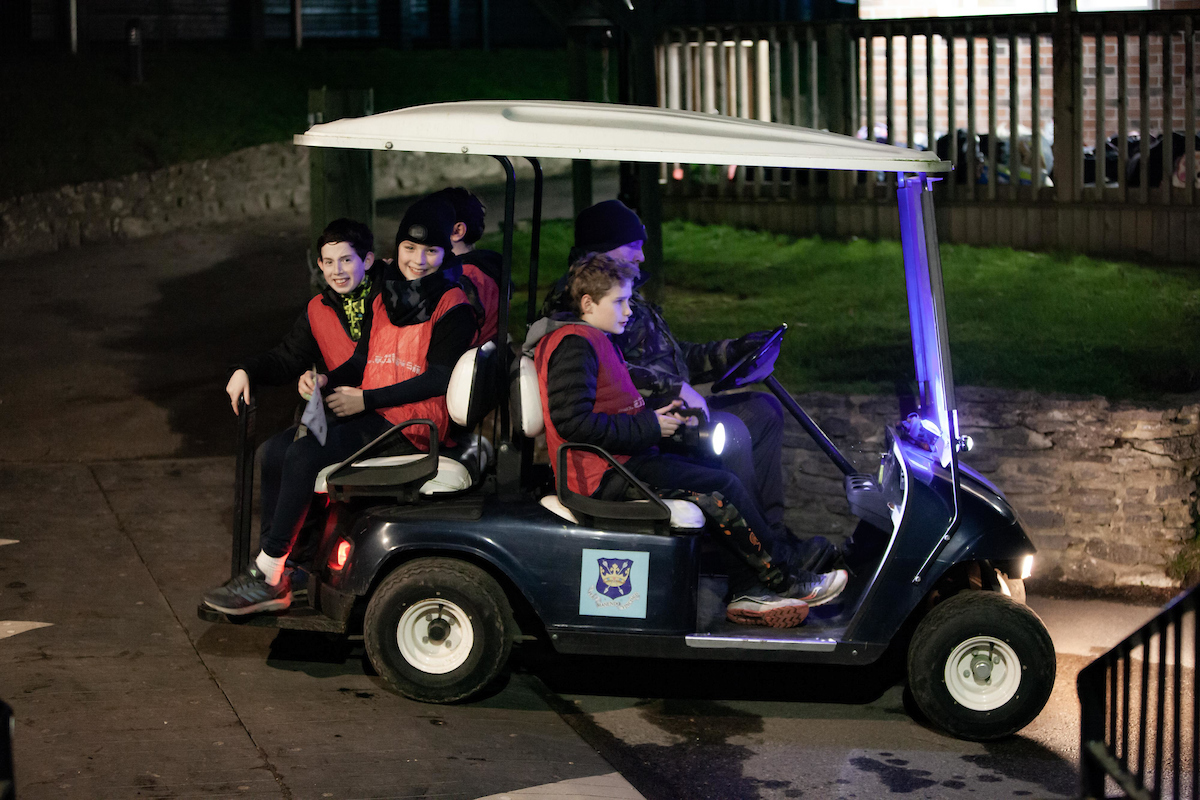 Activity Nights
Our year group activity nights involve an evening spent with classmates taking on the numerous fun activities. Laser tag in the dark, giant inflatables, nerf gun games, and dodgeball are the most popular and no two activity nights are the same.
Film Nights
Pupils can come along to enjoy an age-appropriate film at our St Edmund's Film Nights! We carefully choose the film choice to ensure children get to see some classic films that they might not have heard of. Children have dinner before the start of the film and ice cream during the interval.

Educational and Cultural Visits
Throughout the school year, students take part in excursions, visits and residential trips which enhance their learning experience and encourage them to develop as thoughtful, independent and confident individuals. Teaching staff regularly organise visits related to their areas of study, both locally and abroad; to theatres, galleries; to university departments and historical buildings; to Rome, Athens, Cadiz and Iceland, as well as a sports tour to Barcelona and a trip to the Somme Battlefields.
There are also regular optional trips in areas off the curriculum: we want our pupils to explore and enjoy the world for the sheer love of it and not just because 'it might come up on the GCSE exam'. Examples include our trip to Iceland last year and of course our annual ski trips.
After School Clubs
There are lots of activities and clubs to choose from each term, as well as Early Clubs and After-School Club. Please see the Summer term 2023 list of clubs below.