Sport
Sports Department Senior School
Overview
At St. Edmunds we believe an active, healthy body creates a happy, healthy mind. We provide a wide range of sport for our pupils, catering to both those who relish competition as well as those who just want to have fun and stay fit.
Guided by experienced and passionate coaching and teaching staff, our sports programme encourages growth through opportunities to engage and evolve, regardless of age or ability. We focus on teamwork, leadership skills and good sportsmanship. Our children are encouraged to excel and take pride in a good performance, whilst being taught to be gracious in victory and honourable in defeat.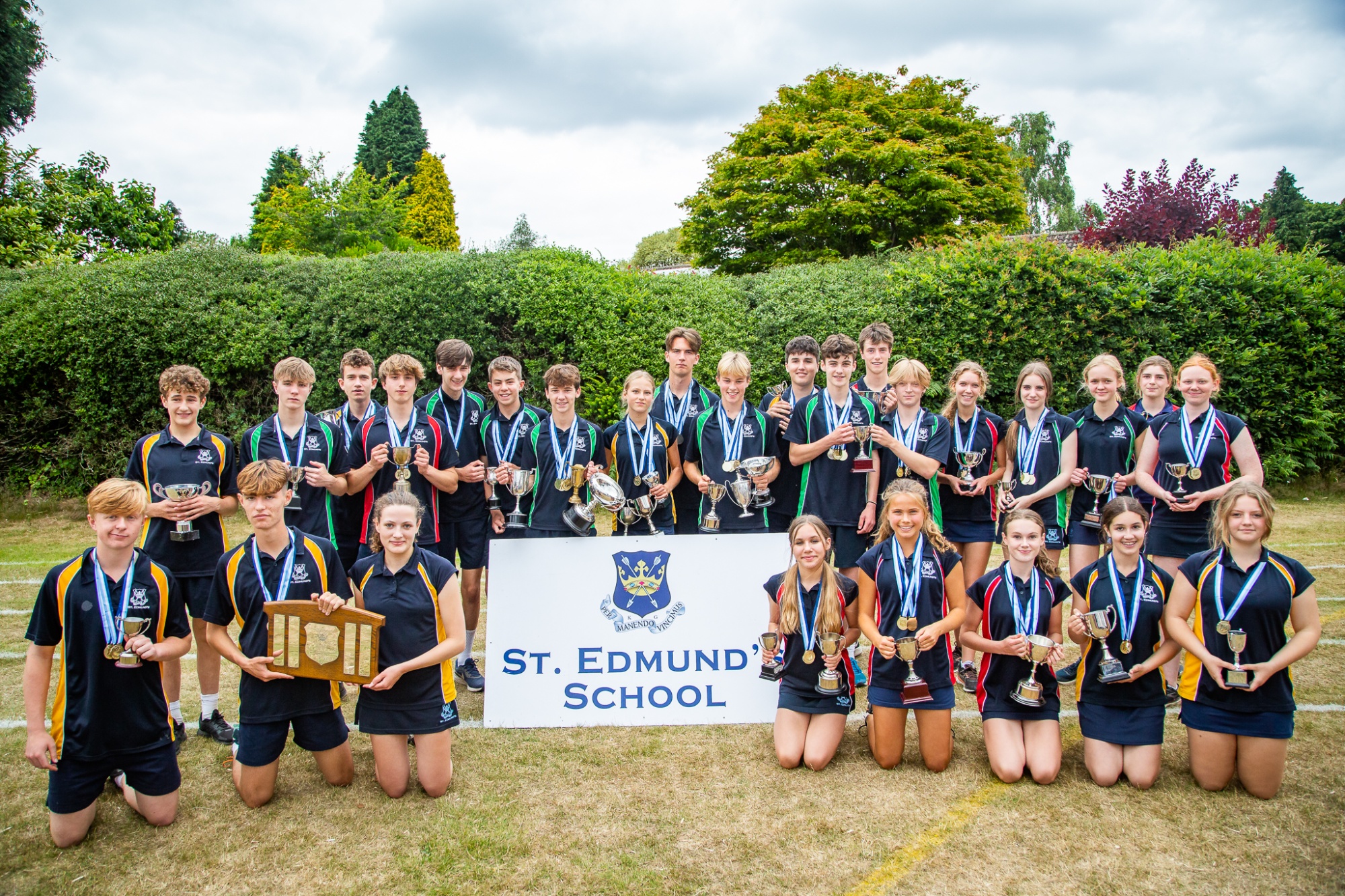 Extra-Curricular Sport
We offer an extensive range of extra-curricular sporting options to our pupils including access to paid professional coaching, after school clubs and Saturday Activities. These options and activities change termly to give a wide variety to those who want to try something new! Some of these are listed below:
Athletics, Cricket, Fitness/Gym, Football, Fundamental Movement Skills, Gymnastics, Hockey, Judo, Netball, Rugby, Shred (off-road mountain biking), Swim Squad, Tennis, Trampolining, Triathlon and Volleyball.
The Sporting Week
Senior School (Forms 9 - 11)
Participation in sport is encouraged at St. Edmund's for physical and mental wellbeing and this is never more crucial then when our pupils start their GCSE curriculum.
All students continue to stay active and receive three training sessions a week along with their competitive match afternoon on a Tuesday. The senior pupils are given a wider curriculum of study and can choose multiple options over the course of the year. Each half term pupils can choose to follow the core programme of sport or pick another sporting option which does not require them to play in matches. These option choices are changed each year to give the pupils a breadth of sports.
We follow a core programme of sport that the students pursue in their training and matches (which they pick for the whole term).
Boys – Football/Rugby/Hockey/Basketball/Cricket
Girls – Netball/Hockey/Football/Basketball/Cricket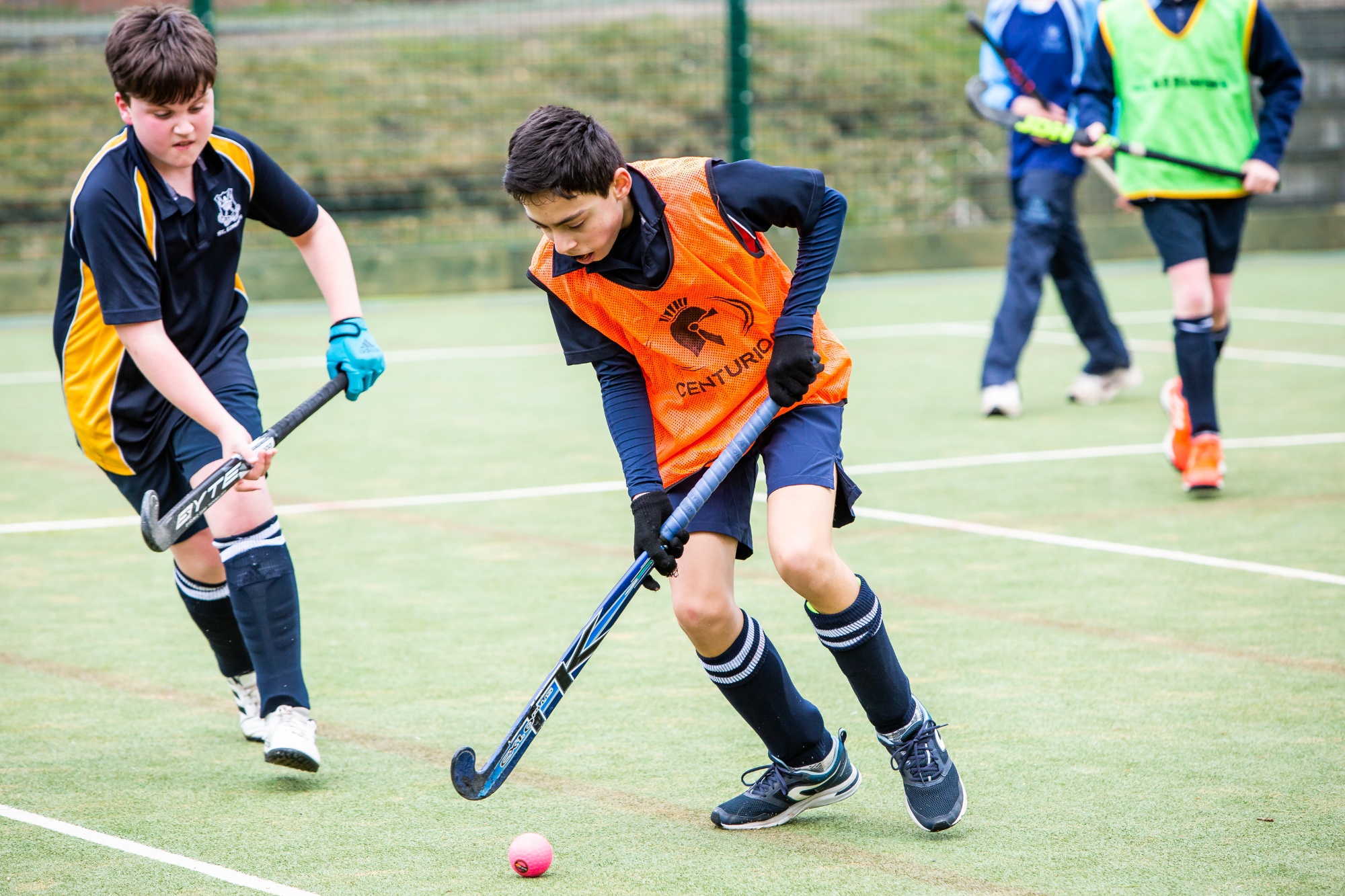 By concentrating on these sports for a whole term, it allows students to really develop their skill and passion and push on in highly competitive, friendly and nationwide competitions. Our training programme for these sports are based on improving technical ability, game awareness and advanced strategies and tactics. This is done through high level coaching and the use of video analysis with our special VEO cameras.
As students move into the Senior School we understand that they will have their own strengths and preferences. By giving them the choice to pursue their own interests and passions, we aspire to create greater, all round pupils. We believe as a school that lifelong enjoyment of sport, fitness and physical activity is crucial to their physical and mental health and as such, we endeavour to find some form of exercise that all students are passionate about before they leave St. Edmund's.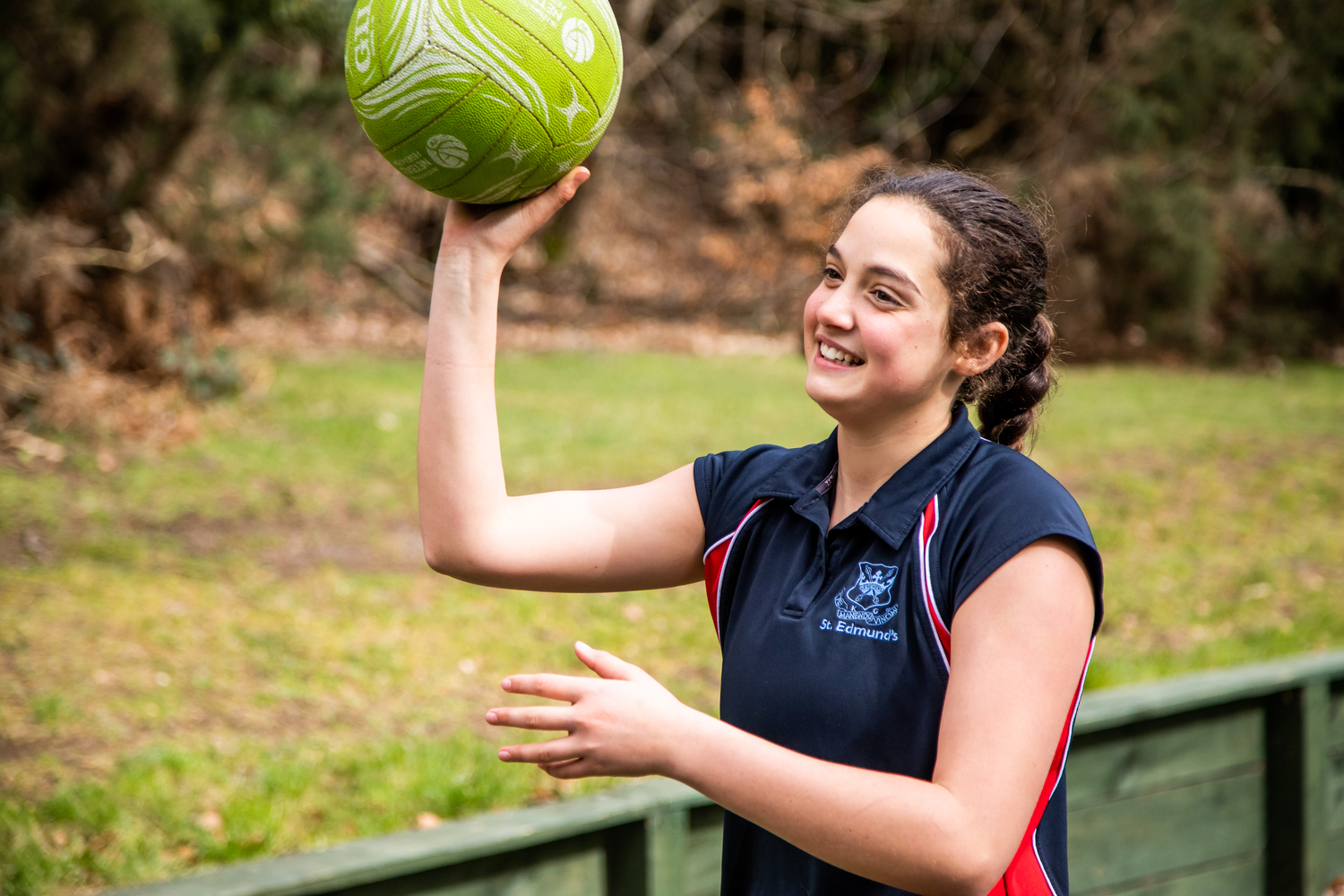 Sports Leaders
Form 10 students have the opportunity to gain a Sports Leaders Level 1 qualification. Young people undertaking a qualification in Sports Leadership will learn and demonstrate important life skills such as effective communication and organisation whilst learning to lead basic physical activities with younger people, their peers, older generations and within the community. Our students learn and practice teaching their peers, before putting on a large-scale event for our Forms 3 and 4 in the Summer term. This is well-loved by the Lower Prep pupils, with the Form 10s creating new and amazing games. This course can also be used as part of the skills section of a pupil's Duke of Edinburgh qualification.
Sports Tours
As a department we are very lucky to embark on regular tours to other countries experiencing sport on a multi-cultural basis. These tours can range from week long training sessions and tournaments to activity based sessions with competitive fixtures against foreign opposition. No tour would be complete without experiencing the local culture and award evenings. In recent years we have visited Eindhoven, Lisbon and Barcelona. In 2024 we are excited to visit Valkenburg in Holland to compete in week long football and netball tournaments. Looking forward, we are planning more exciting trips looking further afield to warmer climates!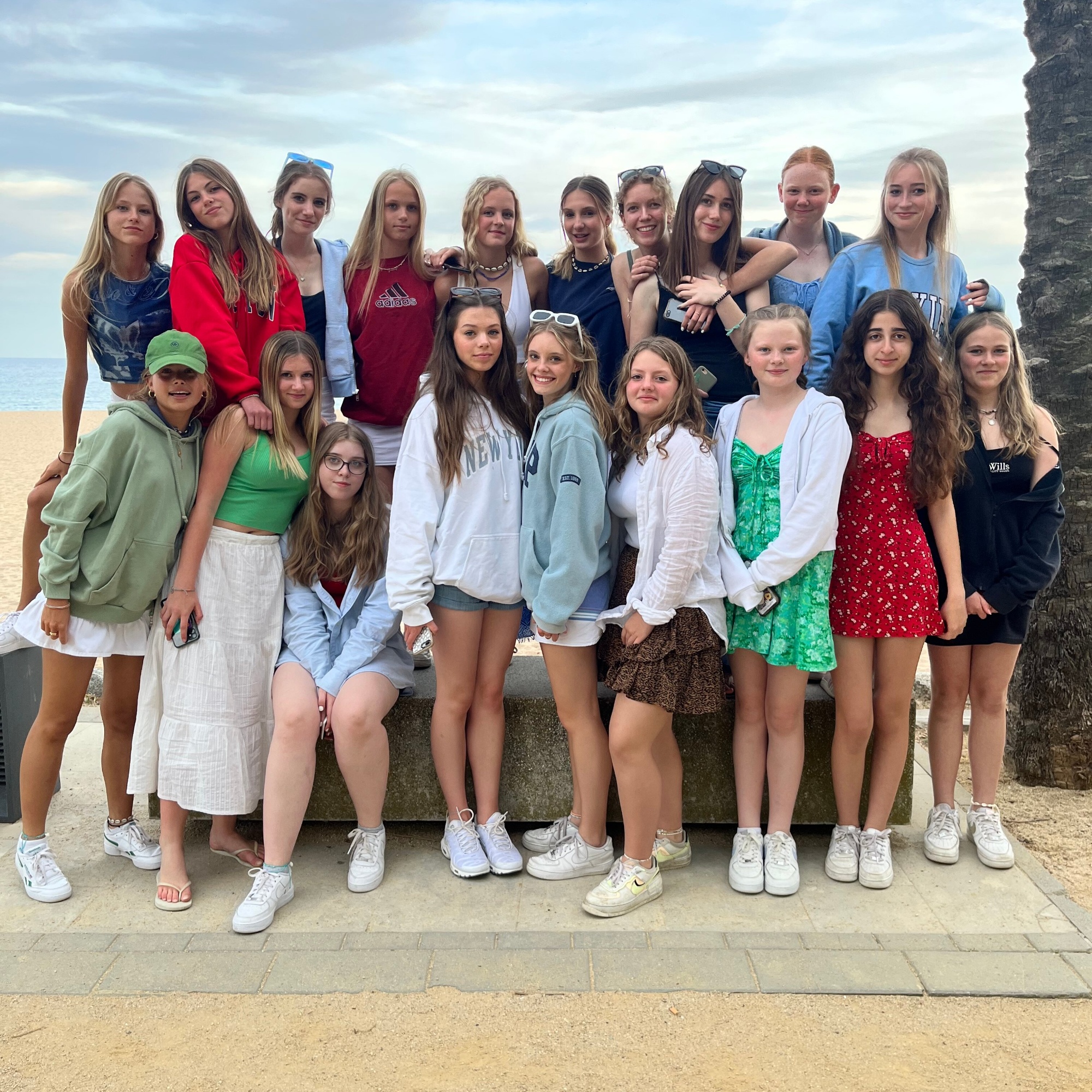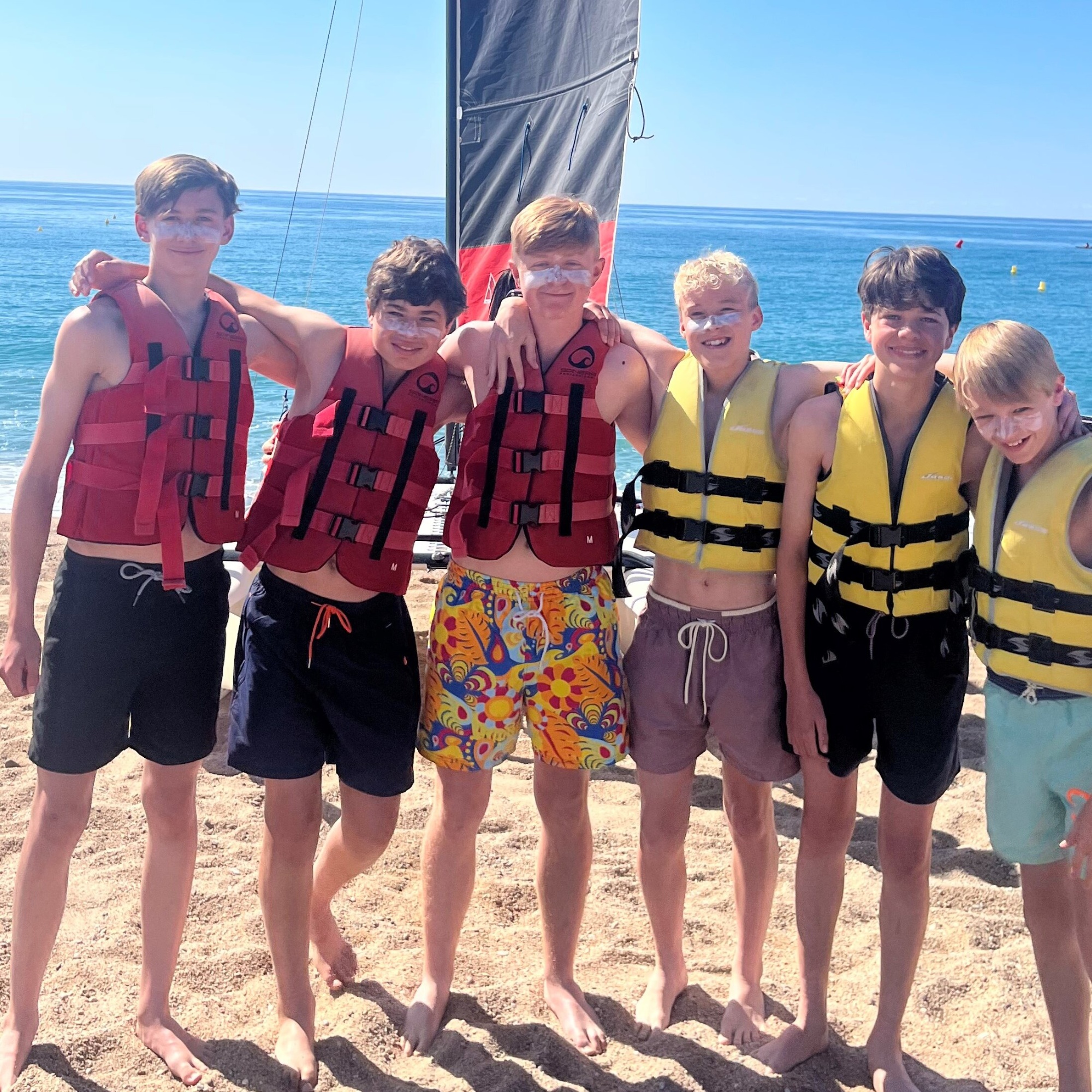 PE and Sport Science
We are lucky enough at St. Edmund's to be able to offer two academic subjects at GCSE level for sport. AQA GCSE PE and OCR Cambridge National in Sport Science. These subjects allow students to explore sport and exercise in depth and to learn a wide breadth of knowledge in these areas. In Form 8, students study PE and Sports Science to gain an understanding of the subjects before making their option choices for the Senior School. At the end of Form 8, these students gain a PSB qualification in this subject.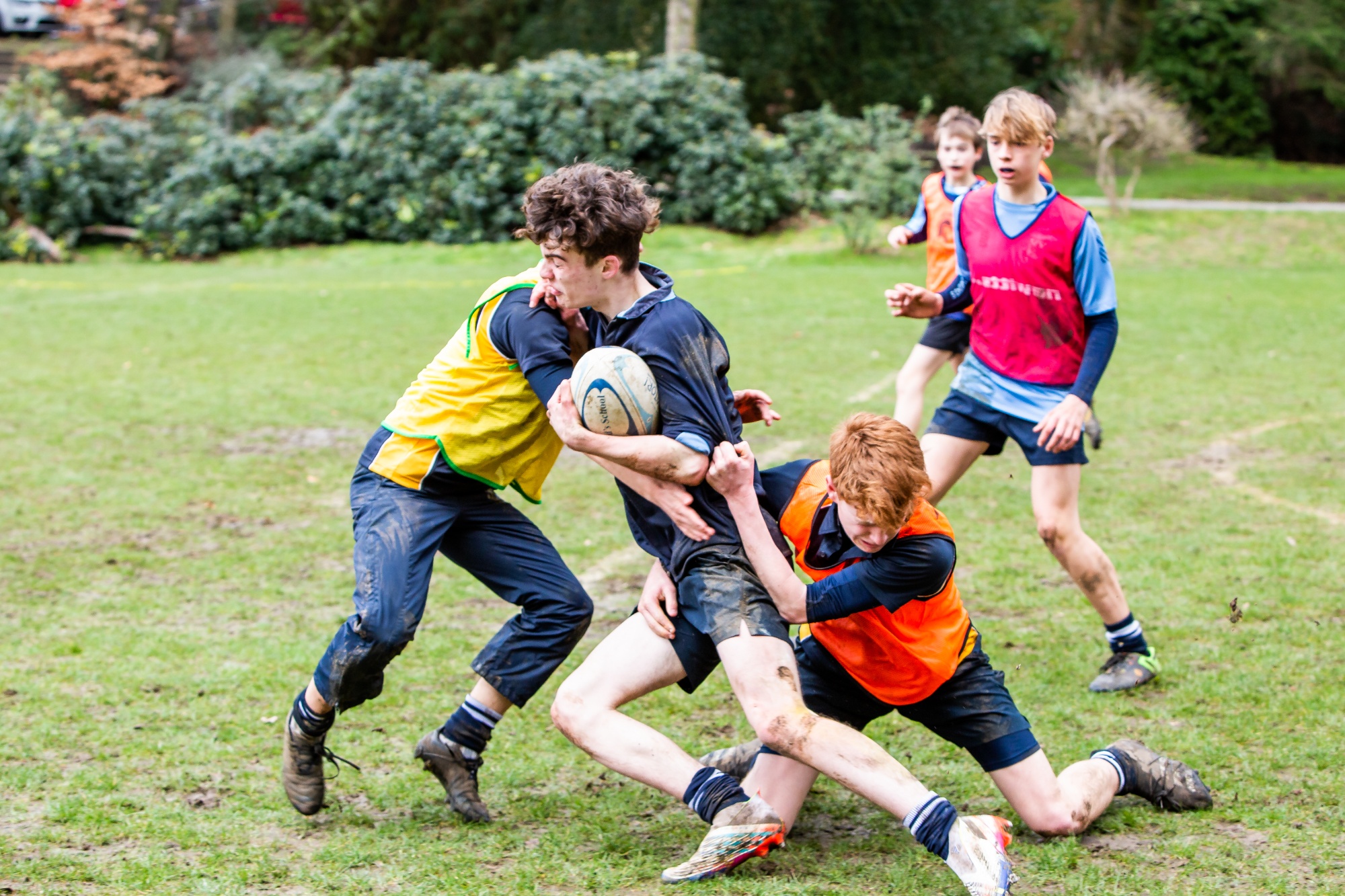 GCSE PE
AQA GCSE PE is one of the most popular and well-liked option subjects in the Senior School. The AQA GCSE Physical Education course develops pupils' knowledge and skills in a range of physical activities and inspires them with a passion for the subject. Pupils will identify ways to develop and maintain a healthy lifestyle through participation in physical activity and learn about the effects of physical activity on the body. This course opens up a range of possibilities for further study at A-Level and University. The study of Physical Education can lead on to university degrees in Sports Science, Sports Management, Exercise and Healthcare. Physical Education can also complement further study in Biology, Human Biology, Physics, Psychology, Nutrition, Sociology, teacher training and many more.
Sports Science
The Cambridge National in Sport Science helps students appreciate how science and theoretical studies underpin sport at all levels. They will learn about physiology, injury prevention, technology and improving personal fitness through appropriate training and diet. This course will provide a good foundation for further study of sport and physical education at A-level and beyond. It will help to build core knowledge for areas including physiotherapy, teaching/coaching, nutrition and biomechanics. There are many practical elements to the course alongside classroom-based independent and group assignments.